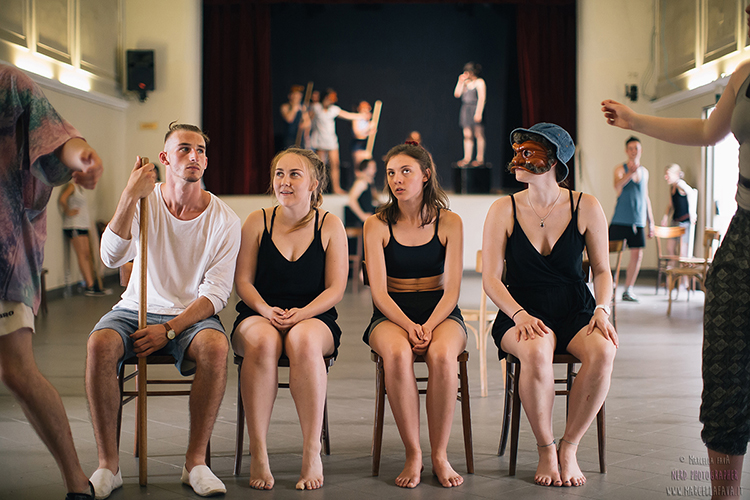 Fourth Monkey Actor Training Company: First week of Commedia dell'Arte
ENGLISH
Reggio Emilia, June 2017
The Foruth Monkey Actor Training Company, as every year, has just arrived in Reggio Emilia for a Commedia dell'Arte full month training by Antonio Fava.
Here the photos of the first days here in Reggio Emilia's Teatro San Prospero.
Photographer Marcella Fava
ITALIANO
Reggio Emilia, 20 Giugno 2017
La Compagnia Teatrale Inglese The Foruth Monkey Actor Training Company, come ogni anno, è arrivata a Reggio Emilia per il corso intensivo di un mese di Commedia dell'Arte, insegnata da Antonio Fava. La prima settimana è appena cominciata e già si vedono i primi fantastici risultati.
Ecco le prime foto del corso, che si svolge attualmente al Teatro San Prospero, in centro storico a Reggio Emilia.
Fotografie di Marcella Fava